How invisible aligners work to straighten adult teeth
It's a question we're asked a lot at Wickham Terrace Dental: am I too old for braces? It is typically asked by someone who wants to straighten their teeth, but doesn't like the idea of braces – almost as if they want to be told they are too old!
This initial question is often followed up with things like:
"I'd look stupid with braces."
"Don't they hurt a lot?"
"I should have got braces when I was a kid, I missed the boat."
"They take a long time. Isn't there a quicker, easier way?" or
"Aren't they difficult to clean?"
For most adults, the social impact of braces is the biggest hurdle. They aren't really asking if they're too old; they really want to know "Is it possible to straighten my teeth without braces?"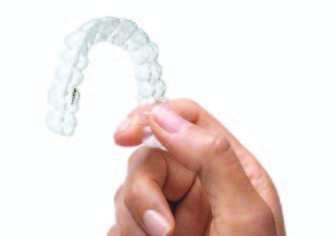 If this is the case for you, we have great news. Yes, it is possible to enjoy a straighter smile as an adult without having braces!
Can you get straighter teeth without braces?
Many of our adult patients are enjoying the benefits of Invisalign transparent aligners. Not only is the system a very discreet way of straightening your teeth, Invisalign is also:
Much more comfortable than braces. There are no brackets to rub on your lips, and no wires to poke into your cheek.
Completely removable, so that you can take out your aligners to brush and floss your teeth just as easily as normal.
Available in four different treatment packages to suit your situation.
Thanks to Invisalign, the question is not really, "Am I too old for braces?"; it's more a question of, "Am I too old to straighten my teeth?"
The great news is, there is no age limit to straightening your teeth. Whether you're 40, 50, 60 or even 70 years old, it's not too late to benefit from Invisalign. That doesn't mean you should put off having treatment!
Why you shouldn't just live with crooked teeth
Simply living with crooked teeth is a good way of developing problems that can make it impossible to straighten your teeth in the future. That's because as you get older, factors can appear that make it more difficult or too risky to straighten your teeth.
For example, crooked teeth have an increased risk of gum disease that damages your supporting bone. The can also increase the chances of your teeth decaying, breaking, or even needing to be removed. This accumulation of damage over time is what can rob you of your opportunity for a straighter smile.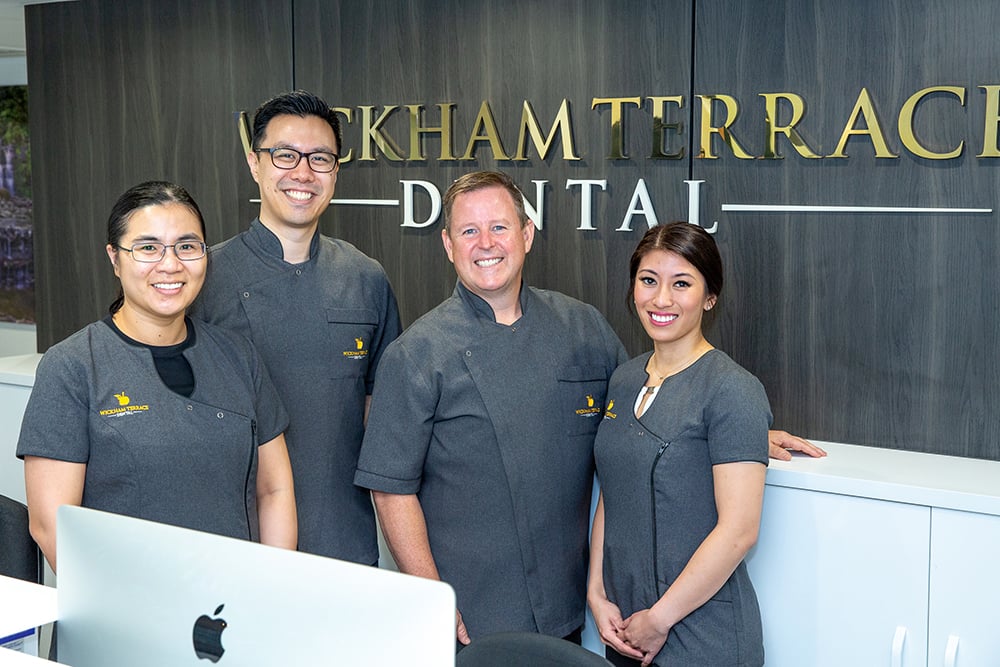 If you missed out on your chance for straighter teeth as a teen, don't miss out on your chance as an adult. Waiting longer will only make your chances of straightening your teeth worse, not better!
Would you ever choose braces over clear aligners?
While Invisalign does a brilliant job in the majority of cases, there are some uncommon situations where braces may be more beneficial than clear aligners.
If you need significant vertical changes, or if you have inter-arch discrepancies that need correcting, braces (sometimes with the addition of surgery) can be more effective.
In these situations we can discuss the options with you, and either refer you for surgery or perhaps accept a more limited scope of treatment.
Talk to us about your teeth straightening options
If you'd love to know whether you can enjoy straighter teeth as an adult, we'd love to help! Get in touch with the Wickham Terrace Dental team on 3831 3031 or contact us online.
Topics: Invisalign, Invisalign Brisbane, adult teeth straightening