Covid-safe dental practices for your safety
Some of our patients have asked us whether they can still receive dental treatment after the Queensland Government's mandatory vaccination deadline of 17th December 2021.
The answer is that at this stage, the mandatory vaccination requirements apply to non-essential venues and services only. This does not include dental practices, which means we are able to safely provide dental treatment to people whether they're fully vaccinated or not.
Other patients have wondered how we can keep both our vaccinated and our unvaccinated patients as safe as possible during the pandemic.
Here's how we're working to ensure we can provide a safe environment for all our patients and our staff.
How we work to keep vaccinated and unvaccinated patients safe
We adhere to all the Australian Dental Association (ADA) guidelines around Covid-19 for dental professionals. And we're constantly monitoring their advice so we can stay on the front foot if the situation changes.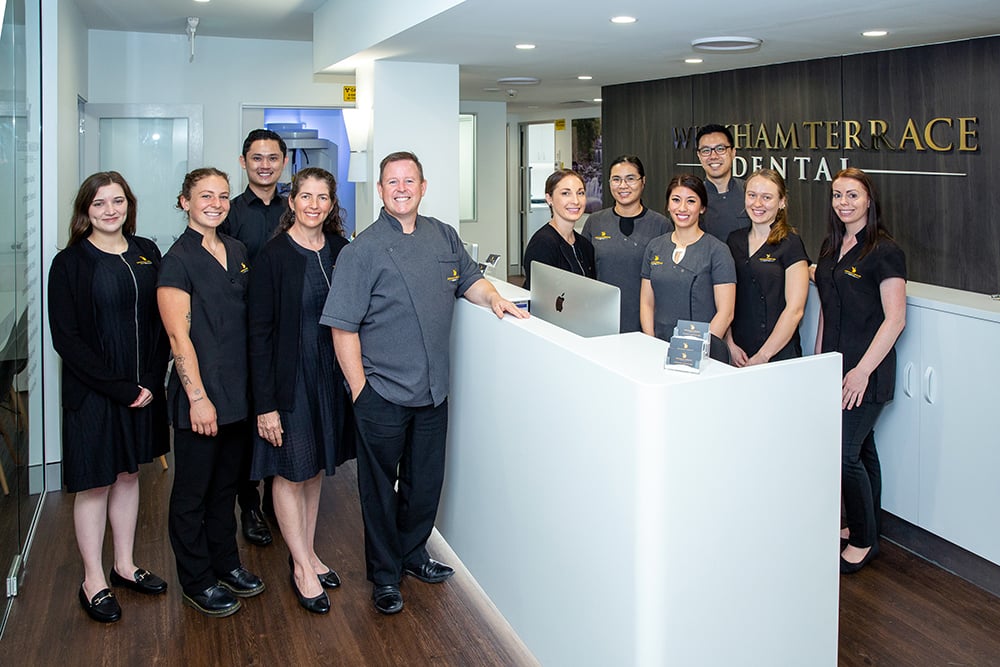 Per Queensland Government regulations, all our staff are fully vaccinated. Other ways our team are working to ensure health and safety for everyone include:
High standards of infection control
Australian dental practices have some of the world's highest standards of infection control. Our team use masks and gloves, we wipe over all of our equipment and surfaces between patients, and we use the latest infection control protocols in our sterilising system.
Pre-screening before your dental appointment
Of course, if you have Covid symptoms or you've recently been in contact with someone who has, it's important that you don't visit the practice. So we'll contact you before your appointment for some quick medical screening.
Hand hygiene & social distancing
These have become pretty familiar lately – we'll ask you to thoroughly wash your hands with soap and water in our basin when you arrive at the practice. We've also set up our waiting room to allow for sufficient social distancing – and we clean our waiting room areas to Australian Standards.
Pre-rinse before dental procedures
In the surgery before your procedure we'll ask you to do a pre-rinse to reduce the bacteria load in your saliva. This helps to protect our staff and our patients.
Talk to us about how we're working safely
Everyone at Wickham Terrace Dental is committed to ensure a healthy and safe experience for all of us. If you'd like to know more about how Wickham Terrace Dental is safely treating patients, feel free to contact us online or call 3831 3031 today.