Let's hear what an actual patient thinks of the new tech
Recently at Wickham Terrace Dental we've introduced some exciting tech called Dental Monitoring – basically a smartphone app that lets us monitor your Invisalign treatment from the comfort of your own home.
Because it lets us see exactly what's changing with your smile, Dental Monitoring often means we don't need you to visit us for a face-to-face check quite so frequently. That means your Invisalign treatment is now more efficient and accurate than ever.
Already our patients are benefiting from Dental Monitoring. Here's what Bec Simmonds, one of our Invisalign patients, thinks about the new technology.
Checking your Invisalign progress from home
Bec said she looked into having Invisalign treatment a couple of years ago, but didn't decide to go ahead at the time.
"I was never what you'd call 'uncomfortable' with my teeth, but teeth can move around... and mine had moved the wrong way. I wanted to get them corrected," Bec said.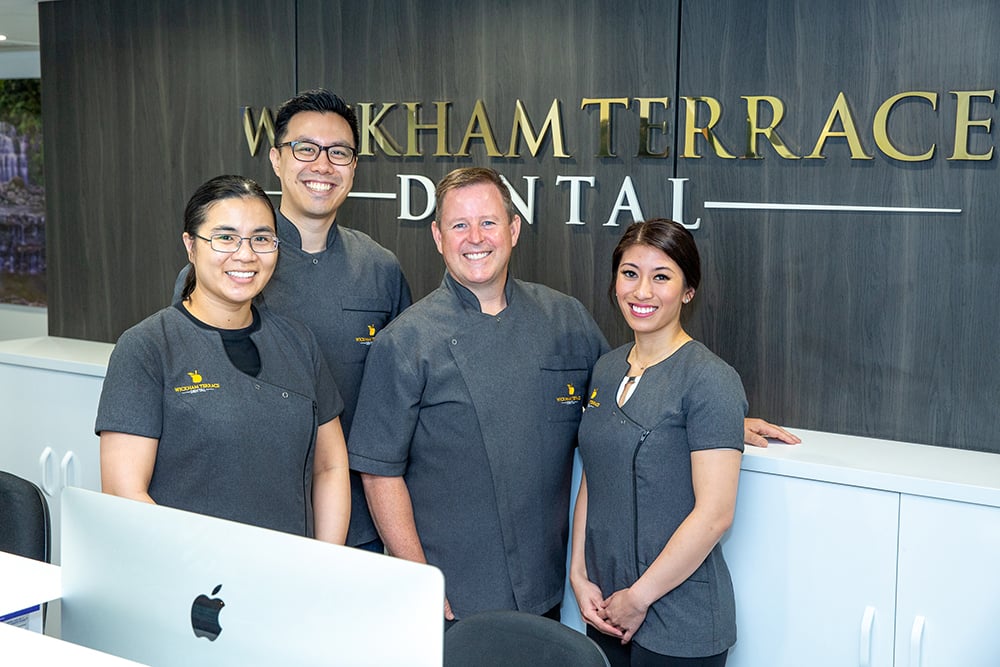 "But since my teeth weren't really troubling me, the time and effort it would take to have all the Invisalign appointments ruled it out for me," she said. "I knew friends who had Invisalign the 'old' way, and they were visiting the dentist every six weeks."
"Now with Dental Monitoring, the team can check my progress while I'm at home. That's really really great," Bec said.
Every two weeks, Bec takes pictures of her changing smile and uploads them via Dental Monitoring to the Wickham Terrace Dental team.
Within just 24 hours, her dentist Dr Chau Tang gets back to her with an assessment, including the updated next steps for Bec's customised treatment plan.
"Chau is divine!" Bec said. "She's so professional and personable, a lovely young dentist."
So far, Bec has needed only three in-person appointments at the Wickham Terrace Dental practice, even though she is already almost half way through her Invisalign treatment.
"I have only about five or six months to go," said Bec. "With Dental Monitoring, I'd have to say that having Invisalign treatment doesn't really impact on my life at all."
Making Invisalign treatment super easy and convenient
Now that she's about halfway through her Invisalign treatment, what does Bec think of Dental Monitoring? "It's great when most people are so time poor these days," she said. "Not having to go into the city and find parking is a massive bonus."
"Even though I'm sure most dentists are pretty well trained these days, at Wickham Terrace Dental they go above and beyond to make sure you are comfortable," Bec said. "I've never been scared of seeing the dentist, but I can see how these guys would make a big difference for anyone who is."
"Dental Monitoring makes things super easy and convenient," Bec said. "I would definitely recommend Wickham Terrace Dental to anybody." Thanks Bec!
Find out whether Dental Monitoring could suit you
If you'd like to find out if Invisalign could be more efficient with the help of Dental Monitoring, get in touch with our Brisbane dentists on (07) 3831 3031 or contact us online now.
Topics: Invisalign