Your options for paying for dental care with your superannuation
The government's Early Release of Superannuation (ERS) program is designed to give you access to your super on compassionate grounds in certain circumstances.
If you're thinking about accessing your superannuation to pay for critical dental work, you might be wondering how to go about it.
There are two main options: either "Do It Yourself" and apply through the ATO; or engage an agency such as SuperCare to help you through the process.
Here's what you need to know before you decide.
Arranging Early Release of Super through an agency
At Wickham Terrace Dental we'll happily work with any agency, although the provider we've worked most closely with is SuperCare. We've noticed they have a proven track record of being very helpful with our patients, and have been very successful in accessing their super.
If you choose to go through an agency, you'll need to begin by coming in to see us for a $159 initial consultation, which includes 2d x-rays.
This thorough consultation will allow our dentists to confirm the state and health of your teeth, and provide a treatment plan and cost which you'll need to make your application.
You must have two doctors supporting your application: one general practitioner (that's Wickham Terrace Dental) and one specialist. SuperCare will help you find a specialist to see as part of your application.
You'll pay around $680 to SuperCare for their assistance, whereas if you go the "DIY" route there's no fee. This fee is returned to you if you aren't successful in retrieving your super.
Organising Early Release of Super yourself
If you decide to go the 'DIY' route, you can download the ERS paperwork yourself. You can fill out the forms and bring them in to us at Wickham Terrace Dental.
Along with your initial consultation as above, we will have to perform an extra report for you which costs $50. You can then submit your completed paperwork to the ATO for their processing.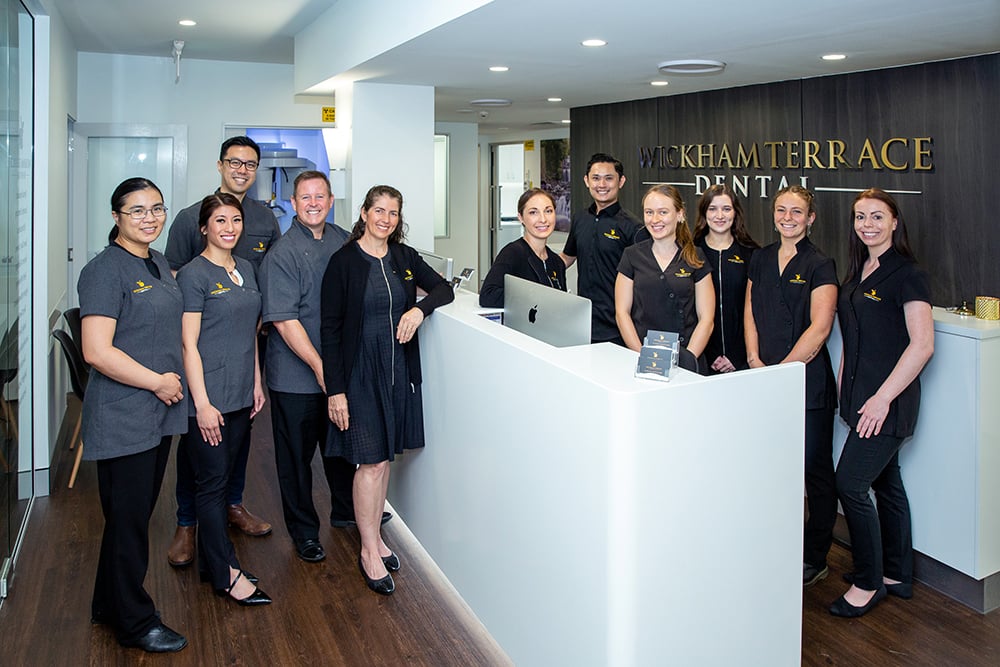 In our experience, when patients go this way it can take months to get a reply or approval from the tax office. By contrast, going through an agency such as SuperCare usually takes just 7-14 days for a response.
It can also be difficult to find a specialist to support your application, if you choose not to have the help of an agency.
What dental treatments can be paid for with your super?
There are specific criteria for the Early Release of Super program which you must adhere to. At Wickham Terrace Dental we work strictly within the guidelines of what's required.
As well as this, we choose not to participate in the ERS program for purely cosmetic dental procedures, such as dental veneers or teeth whitening. We will only participate in the ERS for treatments that will improve the health and function of your teeth, such as:
Dental implants
Dental crowns
Dentures
Oral and maxillofacial surgery
Braces and orthodontics
Root Canal Therapy
General dentistry
Talk to us to find out more about early release of super
If you'd like to know more about SuperCare or the ERS scheme, please call our friendly team on 07 3831 3031 or use the short contact form here.