The first of two worthy recipients Wickham Terrace Dental will help
This year we asked for your help in finding someone who would most benefit from receiving up to $30,000 of complimentary dentistry from us.
But with so many tough stories coming out of 2020, it's been very difficult selecting just one person to help.
So we've decided to go ahead and offer two deserving people a complimentary treatment plan! We'll introduce you to Brendon early in the new year, but for now please enjoy meeting Tony, our first very worthy recipient.
A recipient who we can really help
We'd like to introduce to you Tony, a 66 year old father and small business owner who's been hit hard by COVID this year. In his spare time, Tony also works as a carer for kids in the NDIS program.
As one of 11 kids (yes 11!), Tony says dentistry was seen as a luxury for his hardworking parents. Sadly, because of a lack of quality dental care in childhood, Tony's oral health has understandably suffered.
Tony's daughter Becky nominated her dad as a very deserving recipient of our dental care – and we couldn't agree more. In her nomination she wrote:
"My dad. The kindest person who has never put himself first to the detriment of his health, namely his teeth. He's a brilliant singer and musician but lacks confidence to go out because of his smile. He's worked his hands to the bone to provide for my family without ever complaining. In fact, he saved for me to have my implant done with Dr Teakle."
Follow Tony's journey with us
Over the upcoming weeks and months, we'll be sharing Tony's journey as he completes his treatment plan with us.
Check back with Wickham Terrace Dental regularly to follow his story.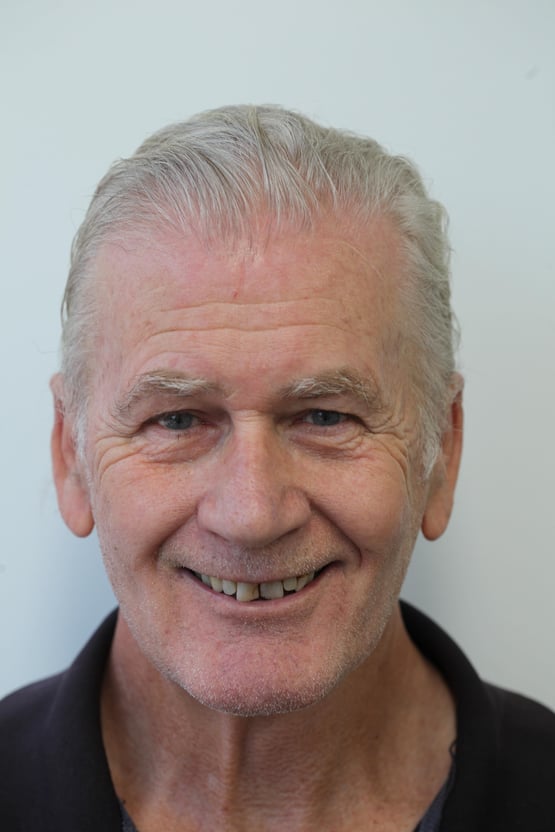 Topics: oral health