How anterior aesthetics can change your smile
At Wickham Terrace Dental, we're always happy to help you achieve a smile you're completely happy with – both in terms of looks and also the health of your smile.
There are many reasons why you might not be happy with your smile. Perhaps you're living with crooked teeth, or you're not happy with the way your teeth are discoloured. You might have too much gum showing when you smile; or maybe you don't have enough of your teeth showing – making you look older than you are.
Perhaps you can't exactly put your finger on what you don't like about your smile!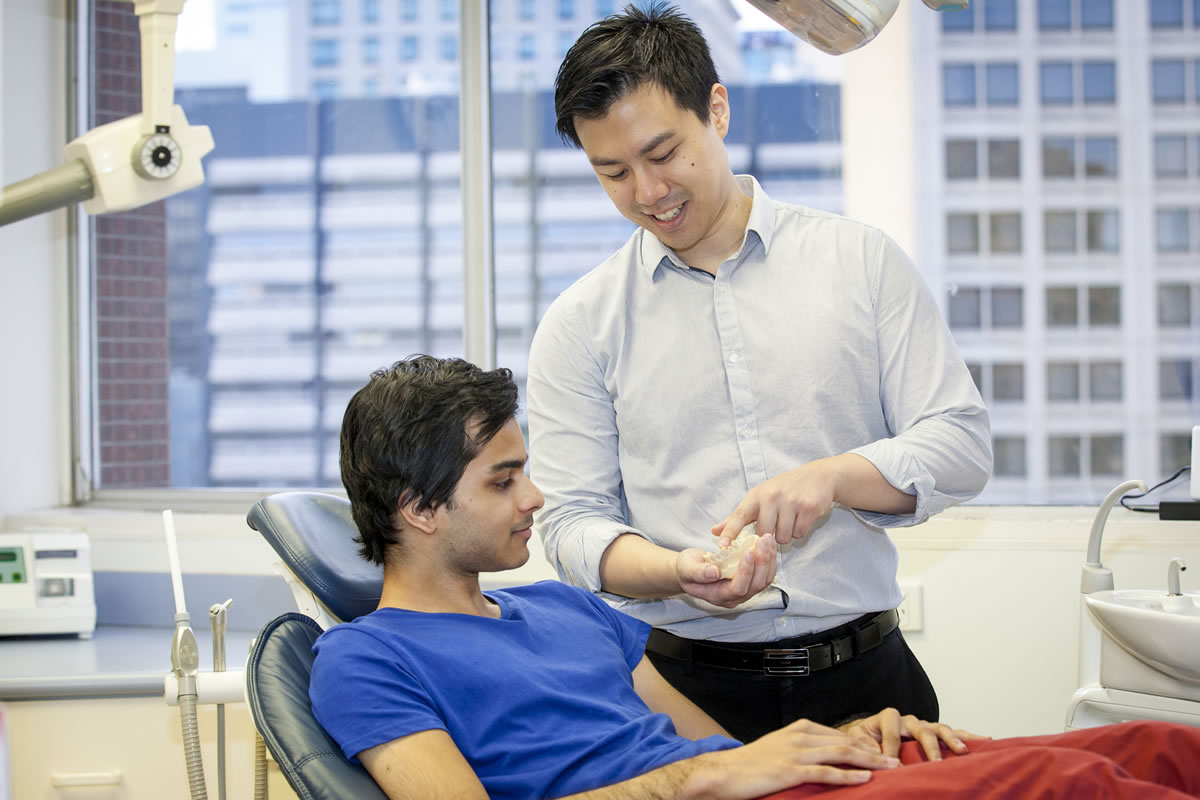 Whatever the case is for you, the Wickham Terrace Dental team will be happy to offer you advice on the best dental treatments to improve your smile's anterior aesthetics.
What do we mean by "anterior aesthetics"? Simply put, anterior refers to the front teeth, and aesthetics their appearance. So we're talking here about the treatments that are available to improve the look and function of your teeth and smile.
Determining the cause of, and solution to your smile's problem
So how do you and we decide which treatment is just right for you? A lot of the time, this will depend on the cause of your issue.
For example, if we find that your stained teeth are simply caused by excess coffee drinking, your treatment could be as straightforward as having teeth whitening.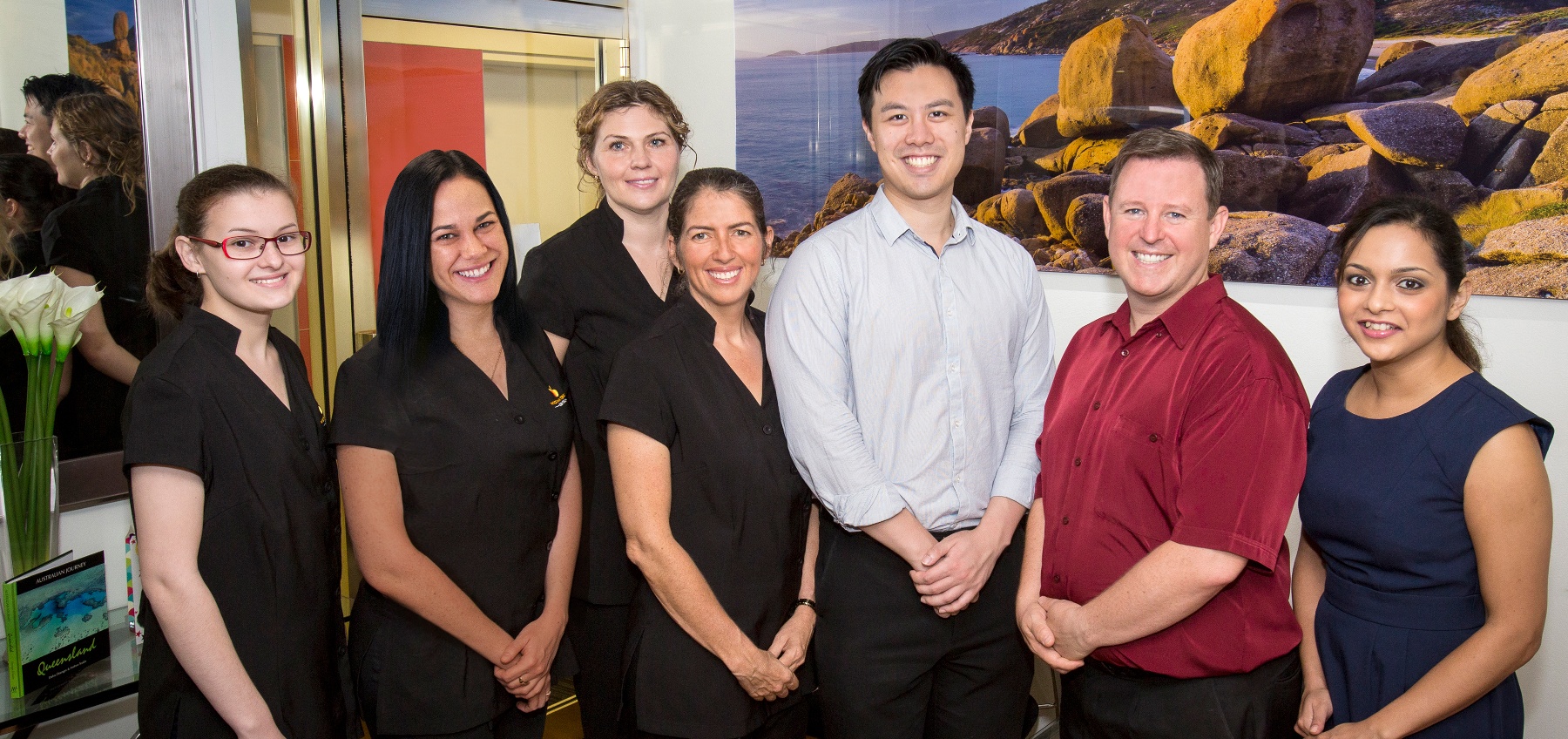 If it's the shape of your teeth that's the issue, then we could suggest using composite resin to build up the tooth back to its desired shape. It's a non-invasive process that leaves most of the natural tooth intact, yet it can have a massive effect on your smile. Your teeth will look even, neat, and healthy once again.
If your front teeth have very mild crowding, are stained, or perhaps have many fillings, we might suggest placing porcelain veneers to immediately improve their appearance.
One issue you might not have thought about is the ratio between your teeth and gums when you smile. Too much gum can mean showing a "gummy smile"; while having not enough tooth surface on display can result in an aged appearance. We can correct this relationship to rebalance your smile and approve its appearance.
As you can tell, there are almost as many treatments available as there are potential challenges with your teeth! It's just a matter of thoroughly investigating your situation and planning the ideal treatment to suit you.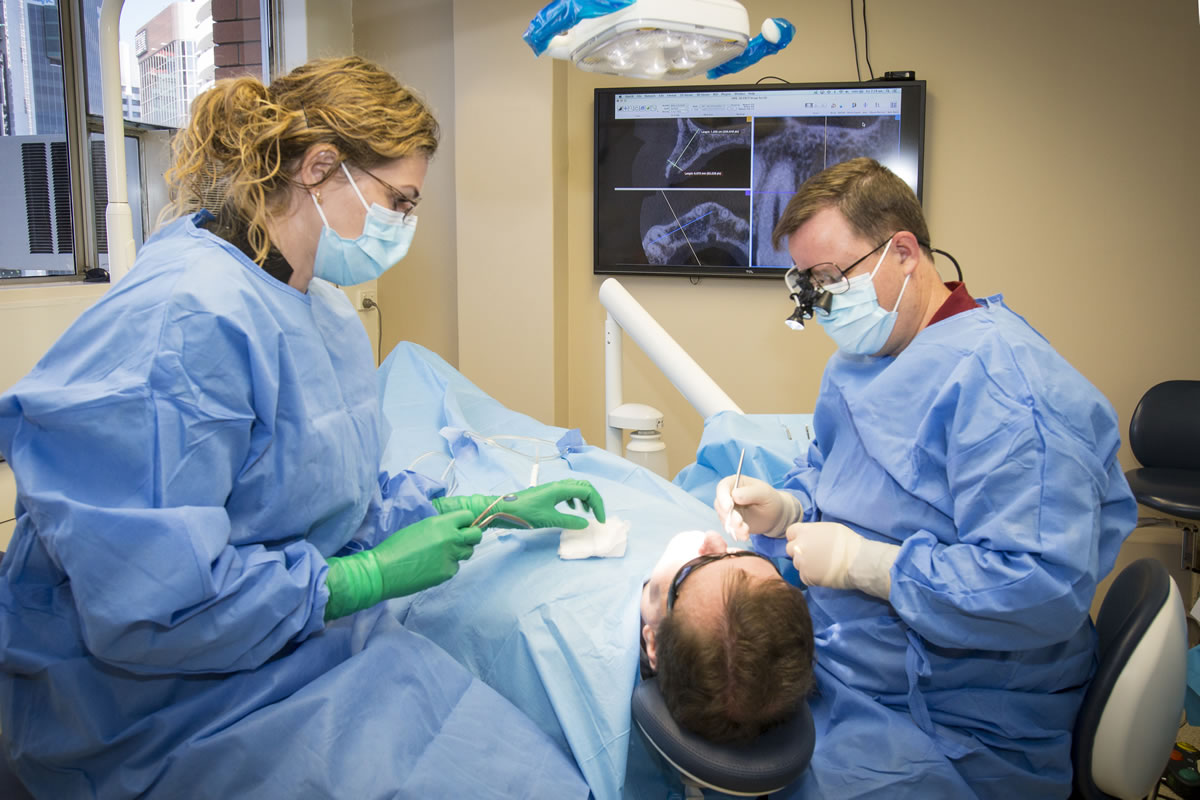 Planning for your anterior aesthetics treatment
The first step in planning your anterior aesthetics treatment is to create a digital mock-up of your mouth using our proprietary Digital Smile Design software. It's fast, completely non-invasive, and lets you see exactly what's going on inside your mouth.
With this information we can then accurately plan the steps that are needed to ensure the best results. For example, before we place veneers we might need to first do some minor orthodontic treatment to correct moderate to severe crowding.
We can then import your Smile Design into our CAD/CAM software and mill out the perfect crowns or veneers for your mouth.
With the digital mock-up we can also show you how far your teeth are away from the ideal "norm". You could be amazed by how much we can achieve!
Talk to us to find out more about improving your smile
If you'd like to see how anterior aesthetic treatment could improve your smile, the Wickham Terrace Dental team would be happy to hear from you. Get in touch with us online or call 3831 3031 today.