How our caring dental team help you with your oral health
If you've been putting off visiting the dentist, we have some good news for you. And that is, it's never too late to come and see the friendly team at Wickham Terrace Dental!
We have looked after many people who haven't had a dental appointment for years. So whether your budget has been stretched in these difficult times, or you're nervous about seeing a dentist – or perhaps just embarrassed by what you think your teeth look like – don't let that stop you from visiting us.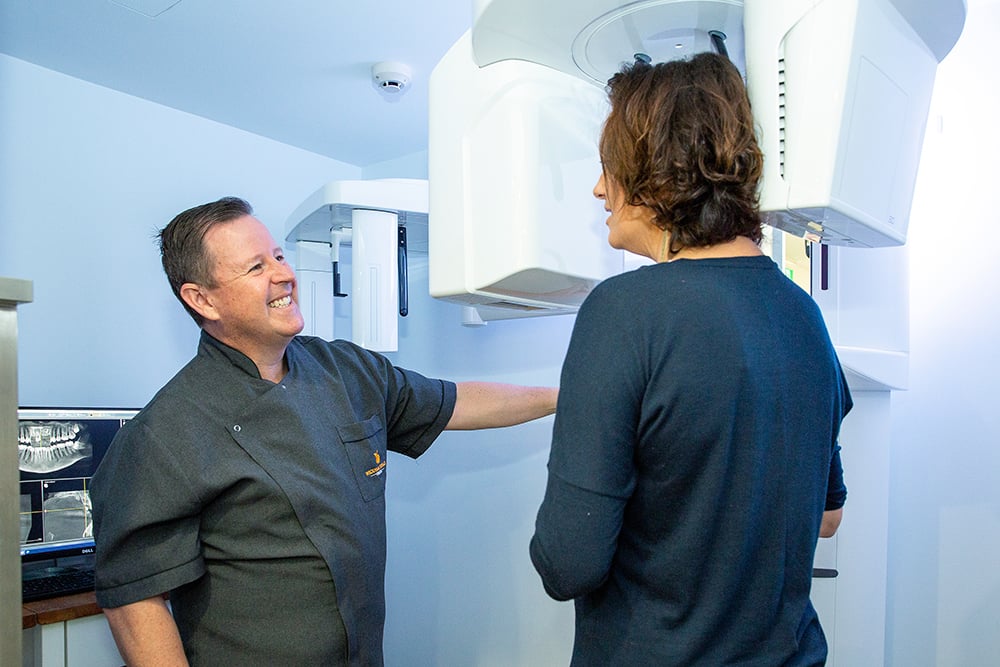 Over our years of experience we've seen it all. And no matter what we're presented with, our only objective is to improve your oral health – not to make judgements or to lecture you for what has or hasn't happened in the past. It's far better to make a start on improving your oral health today rather than let things continue on as they are, and potentially get worse.
Here's why we think you're better off making an appointment to see us – and why it's never too late to visit the dentist.
No guilt trips – just an honest discussion about your options
When you visit the Wickham Terrace Dental team, whether it's for a six-monthly check-up or for the first time in years, what we're looking for is the right solution for your needs. We will give you the support you need to make the right decision for your dental needs and oral health.
What are we looking for when coming up with a solution that's just right for you? Generally speaking it falls into three main areas:
Longevity. You want a solution that will last you a long time, and that won't mean you have to come in and see us many times a year. We'll take care to recommend treatments that will improve your smile for the long haul.
Aesthetics. Everyone wants to be able to smile at family, friends, and work colleagues without having to worry or be nervous. The Wickham Terrace Dental team will focus on improving the appearance of your smile as well as its health.
Budget. Obviously, achieving great oral health within your budget is so important. We will never try and "sell you" an expensive treatment plan that doesn't suit your needs. Instead we'll talk you through your options and the pros and cons of each, so that you're in control and can make an informed decision about your dental health.
You may be surprised by what we can achieve for you. One thing we can say for sure is that your teeth and oral health won't improve by themselves!
How we help deal with dental nervousness
If it's been a while since you've visited a dentist, we completely understand that you may be feeling a little nervous – even if there's no need to be! So we've put in place special treatment methods to help you overcome any nerves.
If you're very anxious about your dental treatment we can offer you sleep dentistry (also called sedation dentistry, conscious sedation or twilight sedation) in the comfort of our Brisbane CBD practice.
Sleep dentistry uses a combination of sedative and pain relieving drugs that are administered to you intravenously. You'll experience a dream-like state of deep, calming relaxation right throughout your treatment.
Find out more about sleep dentistry at Wickham Terrace Dental here.
Creating your personalised dental treatment plan
After we've completed a thorough examination of your teeth, gums, jaw joints and mouth, we'll present you with an itemised dental treatment plan for your consideration.
We will present our recommended treatments in priority order to best improve your oral health. For example, if you require any emergency dental work such as treatment for very sensitive teeth; perhaps Root Canal Therapy or a filling for a badly decayed tooth; or treatment for active gum disease, we'll prioritise these first up. Think of this stage as "setting the foundation" of your smile.
Then once we've improved the health of your teeth, we can move on to any aesthetic work that you may wish to have done to improve the look of your smile. And lastly, if you require major functional work such as opening your bite; correcting very worn-down teeth; or perhaps installing dental crowns, we'll move on to this stage once the healthy foundations are in place.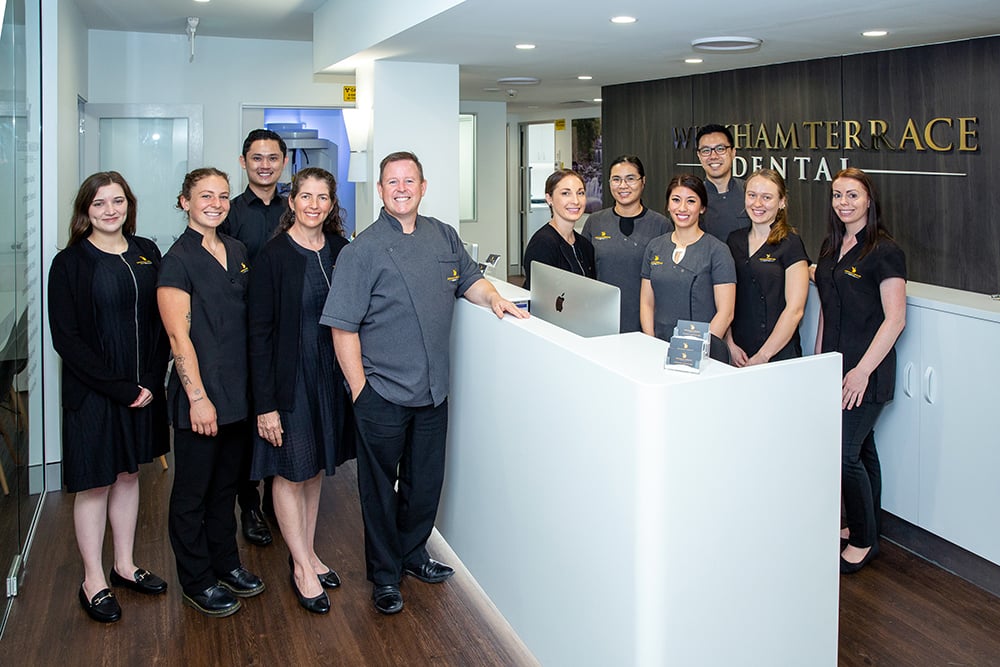 Talk to us about getting your oral health back on track
All our team are motivated to help our patients, old and new, to improve their oral health. No matter what state you think your teeth are in, it's never too late to visit us.
For an initial chat or to book in a time to come and see us, please call our friendly team on 07 3831 3031 or use the short contact form here.